Hours: Monday – Thursday 8-5, Friday 8-3
Location: 710 Pacha Parkway, #3, North Liberty, IA
Contact: 319.855.7842
Services: Breathe. offers integrative and holistic physical and mental therapy for women, with a focus on prenatal and postpartum.
Breathe. Physical Therapy & Wellness joined the Iowa City Area Business Partnership because they want to get to know other business owners in the area and be able to support them as well as build their own brand. Collaboration and relationships are the heart of their business.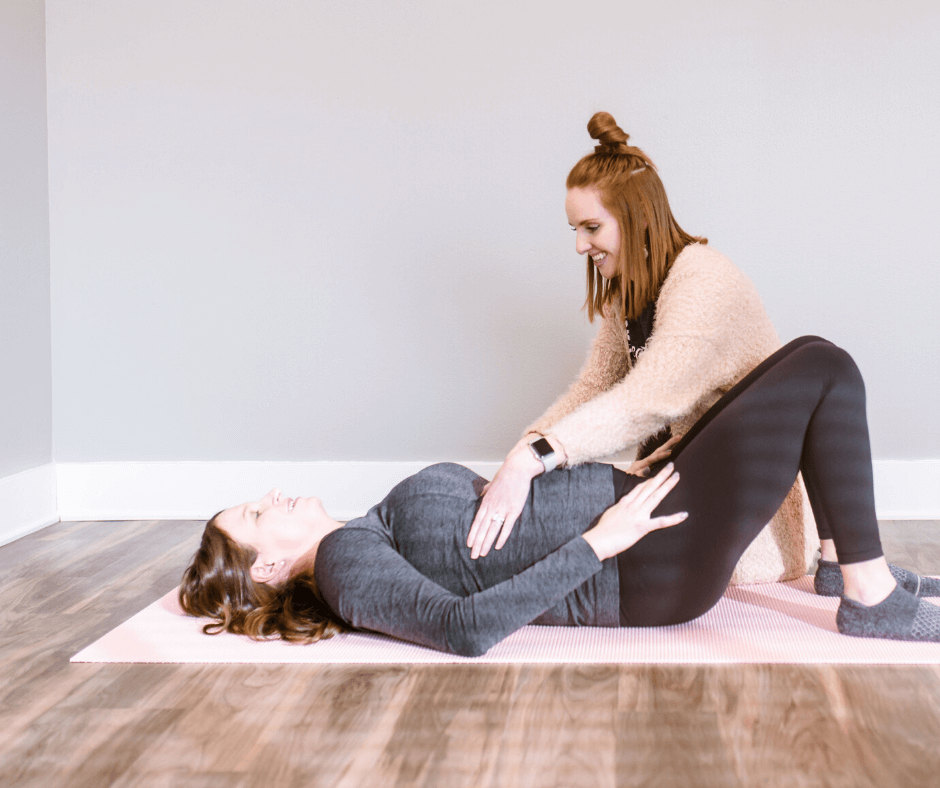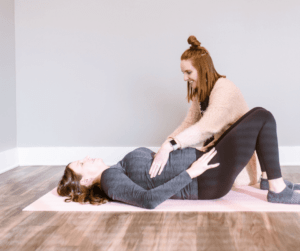 Dr. Molly Lechtenberg and Dr. Libby Trausch have a goal to serve 10,000 women by 2025. They're well on their way to meeting this goal, having recently opened their third clinic in North Liberty. 
Breathe. started when Dr. Lechtenberg and Dr. Trausch, former PT school classmates, saw that prenatal and postpartum women were being underserved by the medical community. These women often had to navigate a variety of birth and recovery experiences on their own, which can be scary and hard. Dr. Lechtenberg and Dr. Trausch decided to open a small clinic in Des Moines and treat clients themselves, but their business took off and they soon realized that they needed to expand. 
Their newest clinic in North Liberty now has over 20 women on staff, something they could have never imagined. The clinic offers a variety of services such as trigger point dry needling to help with sore muscles. All of their therapists are trained to assist with pelvic floor function, which is integral to women's health. They also provide mental health assistance in private one-on-one sessions. 
Breathe. is dedicated to empowering women, before, during, and after birth. They want to elevate healthcare through an integrative primary care physical therapy model. They care deeply  about their clients and work tirelessly every day to make sure women are active, healthy and happy so they can live long, fulfilling lives.
Find more information about Breathe. on their website and follow them on Facebook or Instagram.