Location: 1900 James St #7 Coralville, Iowa
Contact: 319-259-7500
Services: 101 Mobility provides mobility and accessibility solutions for both businesses and homes.
101 Mobility joined the Business Partnership because they believe it is important to play an active role in the community they serve.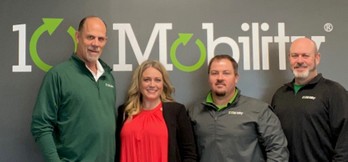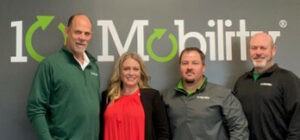 Dave Aschoff was in the home building business when he discovered a growing need in the community. Many people he encountered were shopping for accessible homes, due to a new medical or mobility need. Most expressed a desire to stay in their home, but didn't know how to do that with their current needs.
Aschoff opened the first 101 Mobility in Urbandale, Iowa with the goal of helping Iowans stay in their homes. Five years later, he opened a second location in Coralville. 101 Mobility provides things such as stairlifts, platform lifts, ramps, lift chairs, mobility scooters, and wheelchairs. They offer a rental service for temporary mobility needs. All services come with an in-home consultation and 24-hour service. 
101 Mobility takes pride in helping their customers maintain an independent and active lifestyle. One of their favorite things is working with veterans and being able to give back to those who gave. Each of their team members is dedicated to finding solutions that can serve customers, no matter their needs. 
For more information on 101 Mobility, visit their website.