Skip to content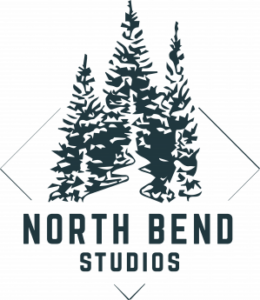 Open: Monday through Friday from 9 am to 5 pm.
Contact: (319) 389-3470
Services: North Bend Studios is a content creation company that provides businesses with stunning original content with video, photos, and live streaming. Their content is purpose-focused and about bridging the gap between you and your customers.
North Bend Studios was started by Ben Statler. Ben Statler has always had the desire to create and to understand. He thinks that a lot of people struggle to understand how a business/product/service can help them and after seeing the potential from brands that successfully related with their customers through content creation, he knew it was something he wanted to do. So he jumped headfirst into the content creation industry in 2017 by launching North Bend Studios.
North Bend Studios joined the Business Partnership to network with people in our community. One thing they want people to know about their business is that they strive for an exceptional experience.
North Bend Studios is unique because of their desire to understand and deliver high-quality content. Their mission is to provide their clients with stunning content and experience, where they are valued, heard, and experience growth.
Visit North Bend Studios website to learn more about their content and services. You can also like and follow them on Facebook.