Owner: Dr. Rachael Dirksen
Location: 501 12th Ave Suite 104 Coralville, IA


Dr. Rachael Dirksen was finding it increasingly difficult to give patients the time they needed in the traditional health care system. She became interested in direct primary care and the opportunity to have a smaller total number of patients, which meant longer visits and easier access for each patient. After struggling with the idea of being a business owner, Dr. Dirksen decided to give herself the opportunity to try a different model of medical care. This personalized primary care model would allow her to focus entirely on the patient and not on insurance companies or administrative needs.
"Remedy Internal Medicine started as a dream and has become a beautiful reality that so far has returned a lot of joy to my practice of medicine."
– Dr. Dirksen
Starting a Small Business in Coralville, Iowa
Although Dr. Dirksen and her team have been medical professionals for years, small business ownership was new and daunting. This is why they appreciate the resources of the Iowa City Area Business Partnership. These resources support their work, promoting their mission as a new and unique medical clinic.
The mission at Remedy Internal Medicine is to provide exceptional, comprehensive primary care for adult patients who desire a more personalized relationship with their medical team, and greater transparency of medical costs. They use a direct primary care model, meaning the patients pays the clinic a periodic fee in exchange for the full range of primary care services. Their services are unique in utilizing modern technology to practice old-fashioned medical care.
"Why not text me a picture of that rash that showed up on Saturday? When I know patients well and I have the opportunity to talk them through medical concerns, it makes all of us happy. Everybody wins!"
– Dr. Dirksen
With this more streamlined model, patients benefit from easier access to their own personal physician, longer office visits, and minimal wait times.
Connect with Remedy Internal Medicine
For more information on Remedy Internal Medicine, visit their clinic in Coralville, Iowa or connect with them online on their website and Facebook.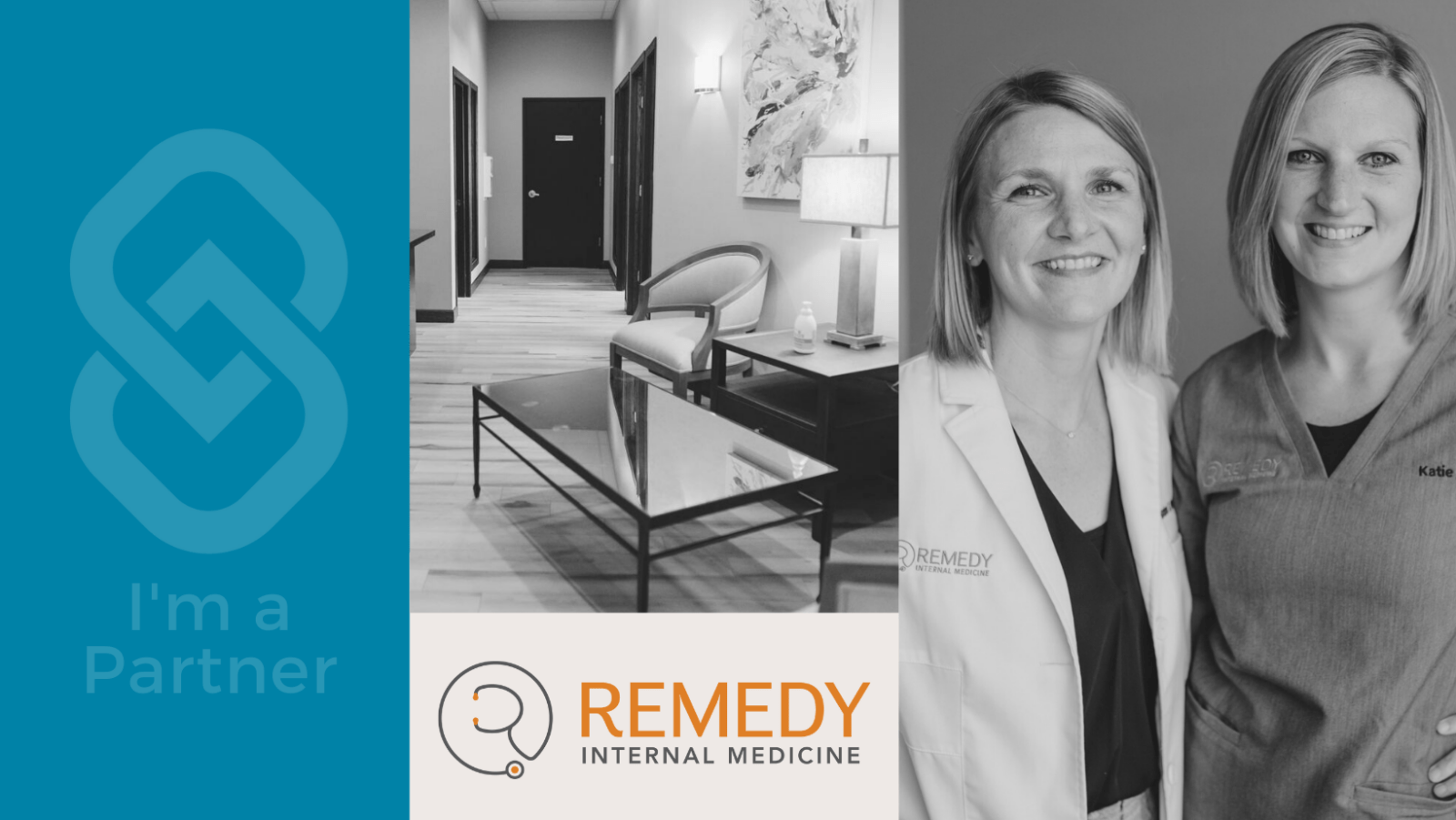 [icon name="database" style="solid" class="" unprefixed_class=""] Connect with more Iowa City Area Business Partnership members on our Member Directory.