Contact name: Richard Rodney
Contact email: info@rodneysjamaicanjerk.com
Address: 1104 S Gilbert St, Iowa City, IA 52240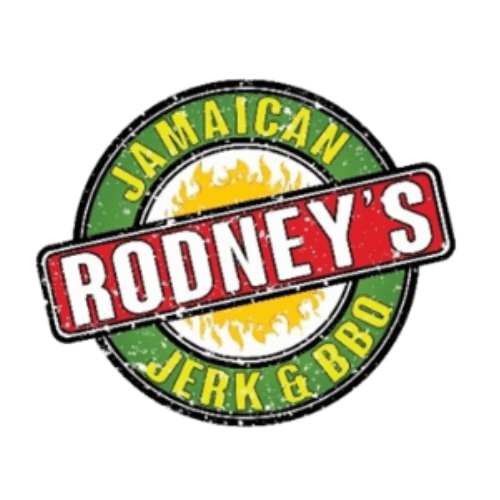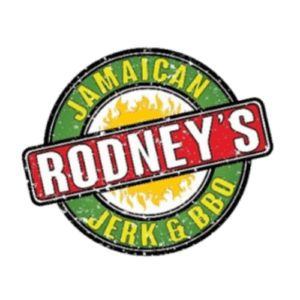 Richard Rodney's entrepreneurial journey began unexpectedly at his own wedding over a decade ago, where he was both the groom and the cook. After trying his authentic Jamaican cuisine at the wedding, a guest suggested he start a catering business – she even offered Mr. Rodney the opportunity to provide food for her husband's upcoming retirement party in Iowa City. Mr. Rodney accepted his first catering job, and Rodney's Jamaican Jerk & BBQ was born.
"I was born & raised in Jamaica. Now, I cook the food I grew up watching my mother and family cook.  I have been eating and cooking Jamaican food all my life, so I don't have to use cookbooks for recipes. That's why our business is unique and different." -Richard Rodney
Rodney's Jamaican Jerk & BBQ has now grown into a full-service food truck and catering company. Rodney's offers original and authentic Jamaican food alongside a large helping of American classics, such as BBQ. Mr. Rodney makes his own Jamaican Jerk sauce using a family recipe and now has four additional sauces (including his own BBQ sauce) that he created since coming to the United States.
For the past decade, Mr. Rodney has been participating in the North Liberty Blues & BBQ Festival. Rodney's Jamaican Jerk & BBQ has recently catered for the Iowa Women's Basketball team and is a strong supporter of Hawkeye athletics.
"Our food is 100% original and authentic Jamaican food, cooked by a Jamaican with love."  -Richard Rodney
Mr. Rodney remembers watching his parents work hard to provide for the family. Inspired by his parents' entrepreneurial mindset and work ethic, he knew he wanted to start a business from a young age. For example, Rodney's mother still found time to sell meals and cakes to their island community – even though she was also busy looking after the home and kids. Now, Mr. Rodney envisions opening a catering house, creating a Jamaican-themed event space, and expanding his food truck services – with the goal of scaling to become more than just a local brand. Rodney's Jamaican Jerk & BBQ values making customers feel comfortable, having fun, creating good vibes – and of course, offering delicious food.
Before joining the Iowa City Area Business Partnership, Mr. Rodney wanted more opportunities to meet people and promote his business to the Iowa City Area community. He joined the Business Partnership because he believes it's a great organization to help his business grow and gain a wider audience.
Connect with Mr. Rodney!
Follow him on Facebook and Instagram to find where he's serving food next.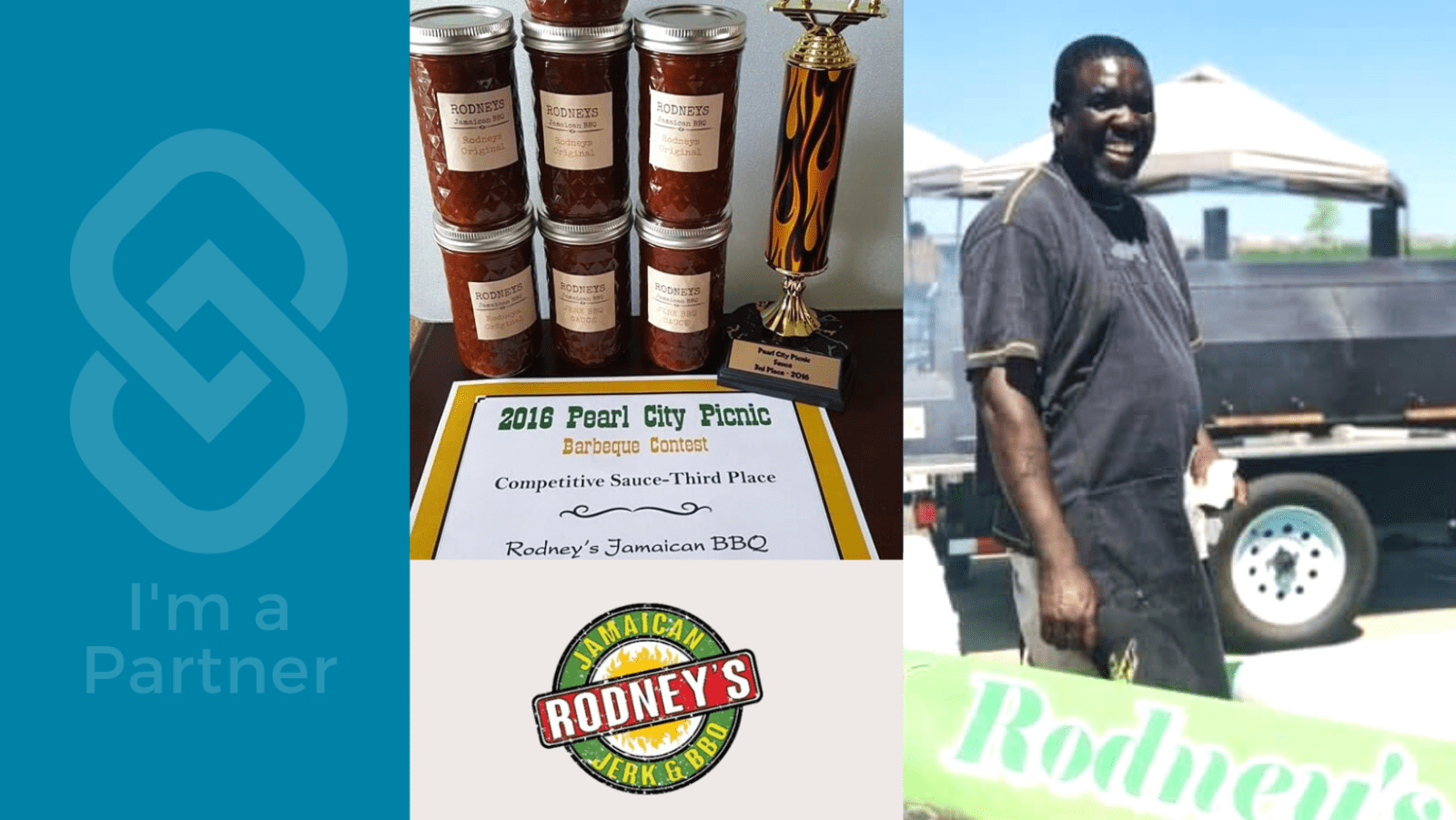 [icon name="database" style="solid" class="" unprefixed_class=""] Connect with more Iowa City Area Business Partnership members on our Member Directory.