Location: 970 238th Street  North Liberty, Iowa
Contact: Darren Lewis, Director of Business Development – dlewis@lrsrecycles.com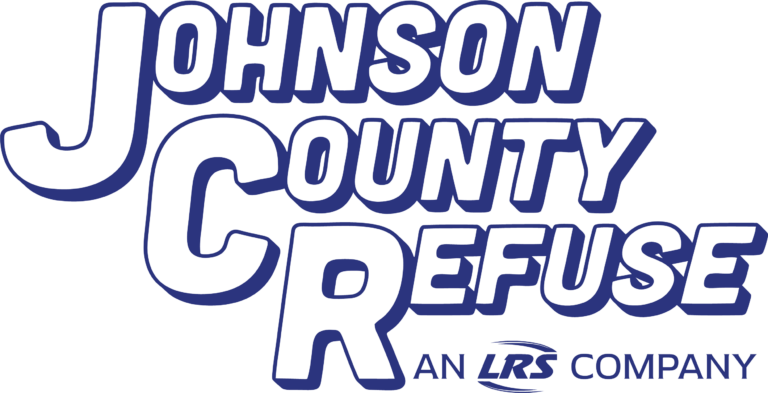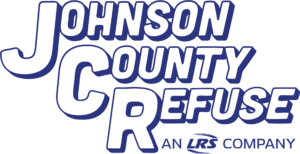 Johnson County Refuse provides trash and recycling collection for businesses and residents in the Corridor. They also offer roll off construction boxes and portable toilets for contractors, home builders, events, and residential cleanouts. Through their safe and innovative approach to waste diversion, Johnson County Refuse preserves and sustains the beauty of our Iowa City area neighborhoods and communities.
Their recent merger with LRS has expanded their scope into front load vehicles and portable toilets, allowing Johnson County Refuse to be a full-service company. Johnson County Refuse is now the only waste hauler in the Corridor that provides permanent trash and recycling collection, residential services, construction dumpsters, and portable toilets. They are excited to serve our community with their new capabilities! Their team joined the Business Partnership to network and connect with our local community of entrepreneurs and businesses. The main thing they want our business community to know is…
" … We have the best employees in the industry which leads to the best service, the best customer service, and competitive prices."
– Darren Lewis, Director of Business Development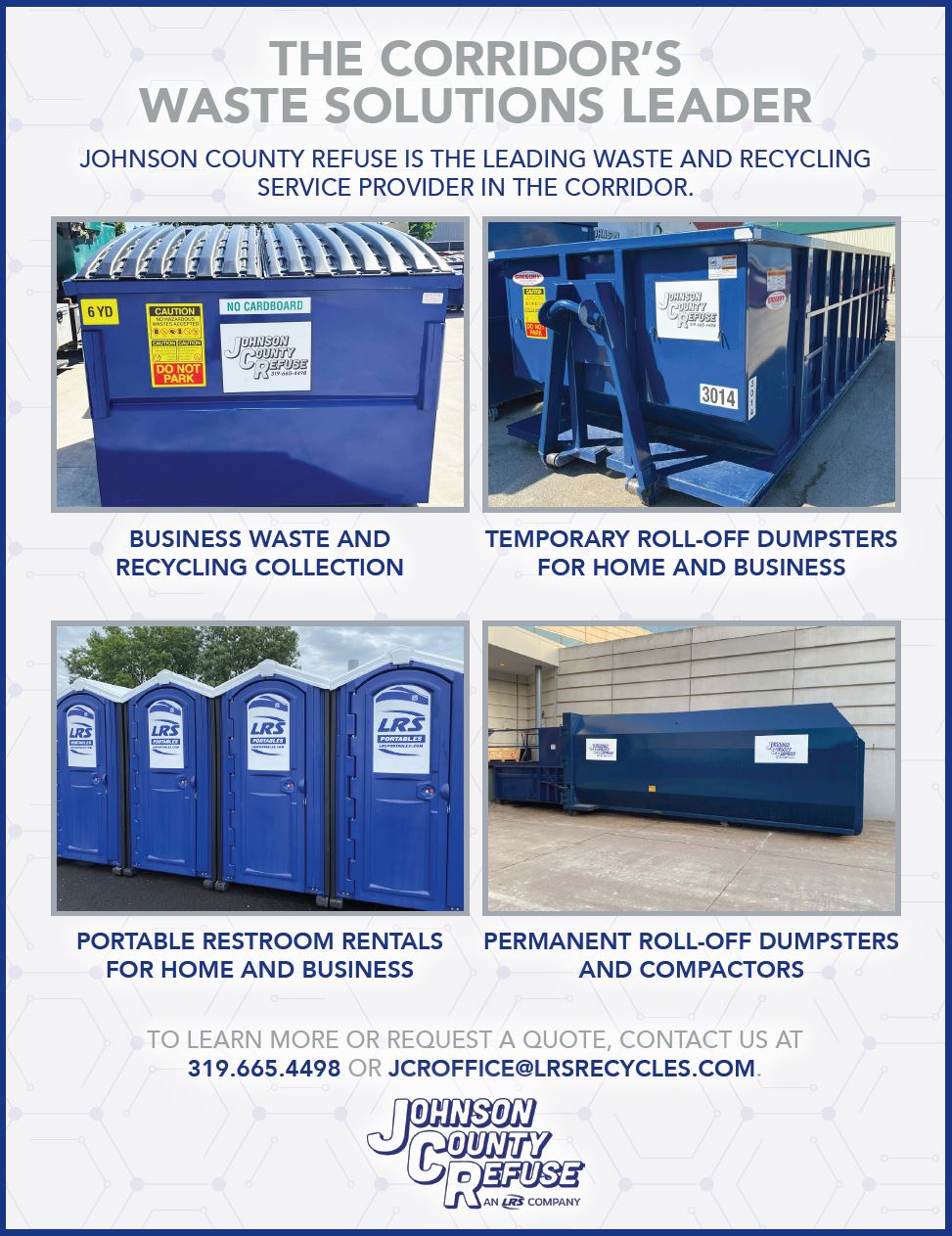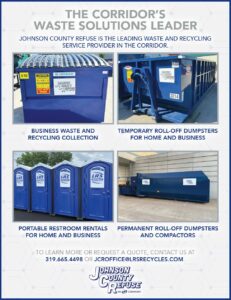 Connect with Johnson County Refuse
Contact Johnson County Refuse to learn more about their services by calling (319) 665-4498 or emailing them at jcroffice@lrsrecycles.com.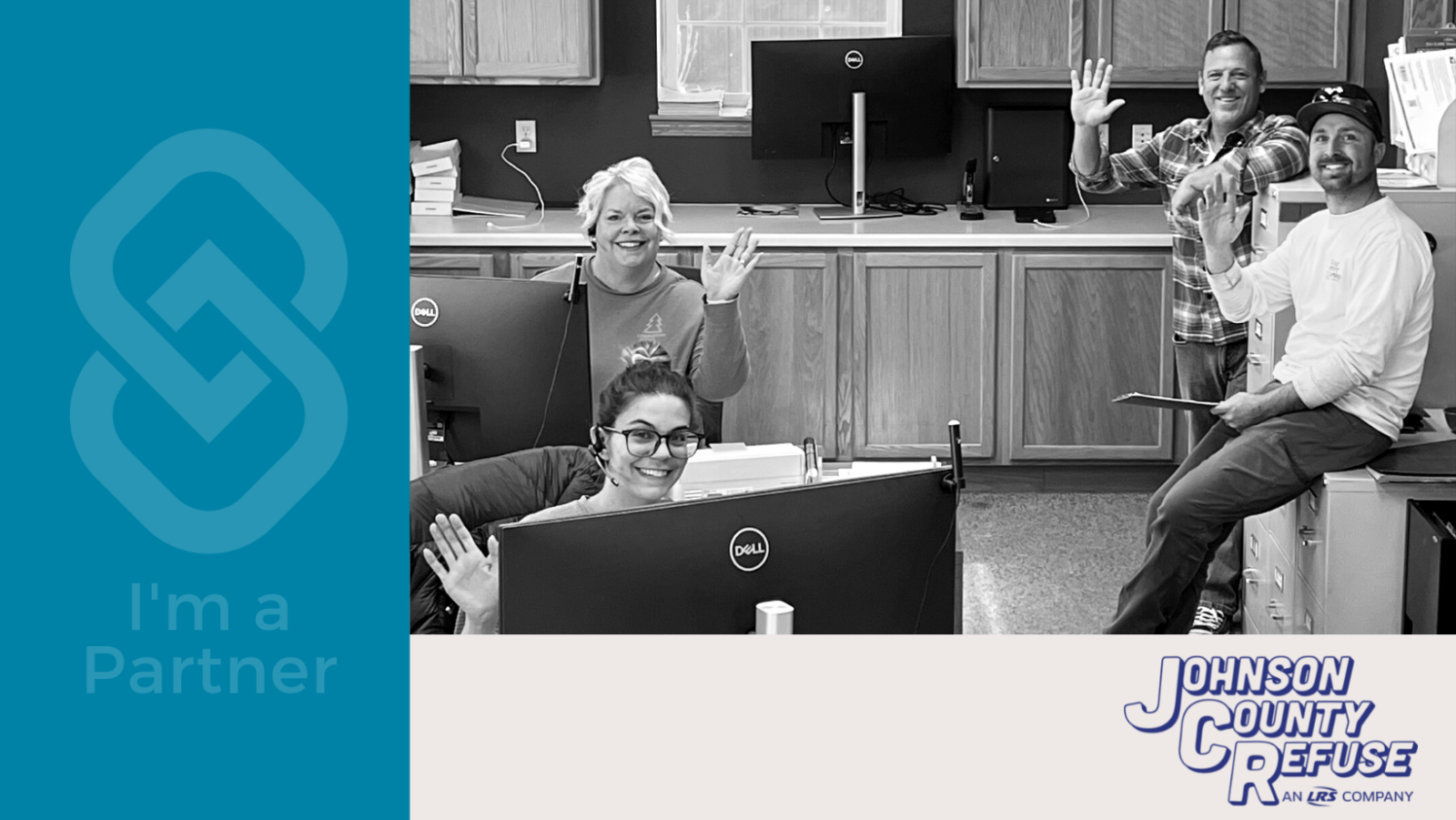 [icon name="database" style="solid" class="" unprefixed_class=""] Connect with more Iowa City Area Business Partnership members on our Member Directory.