Location: 3305 Hwy 1 Suite 20   Iowa City


Atwood Energy Services, Inc. is a full-service electrical contractor that specializes in renewable energy solutions.  Their team has over 50 years of combined experience in solar energy. Additionally, each one of their current and future team members have a vested interest in the success of their company because Atwood Energy Services is 100% employee-owned. The company began based in Iowa and recently relocated to Iowa City!
"We knew when we made the decision to relocate to Iowa City that it would in invaluable to be active in the Iowa City area business community. We are excited about the opportunities that the Business Partnership provides for members to connect, engage, and invest in the local business community."
The mission of Atwood Energy Services is to provide expertise, experience, and excellence to their customers as they invest in renewable energy solutions.
"We have the privilege of being part of the clean energy transition that is working toward a sustainable future while also providing significant financial benefits to our customers."
Atwood Energy Services provides industry leading engineering, procurement, construction, and maintenance of renewable energy products for commercial, industrial, agricultural, municipal, educational, and utility facilities. They are a licensed electrical contractor with licensed electricians and NABCEP certified staff.
Connect with Atwood Energy Services
Follow them on Facebook, LinkedIn, or Instagram and visit their website to learn more.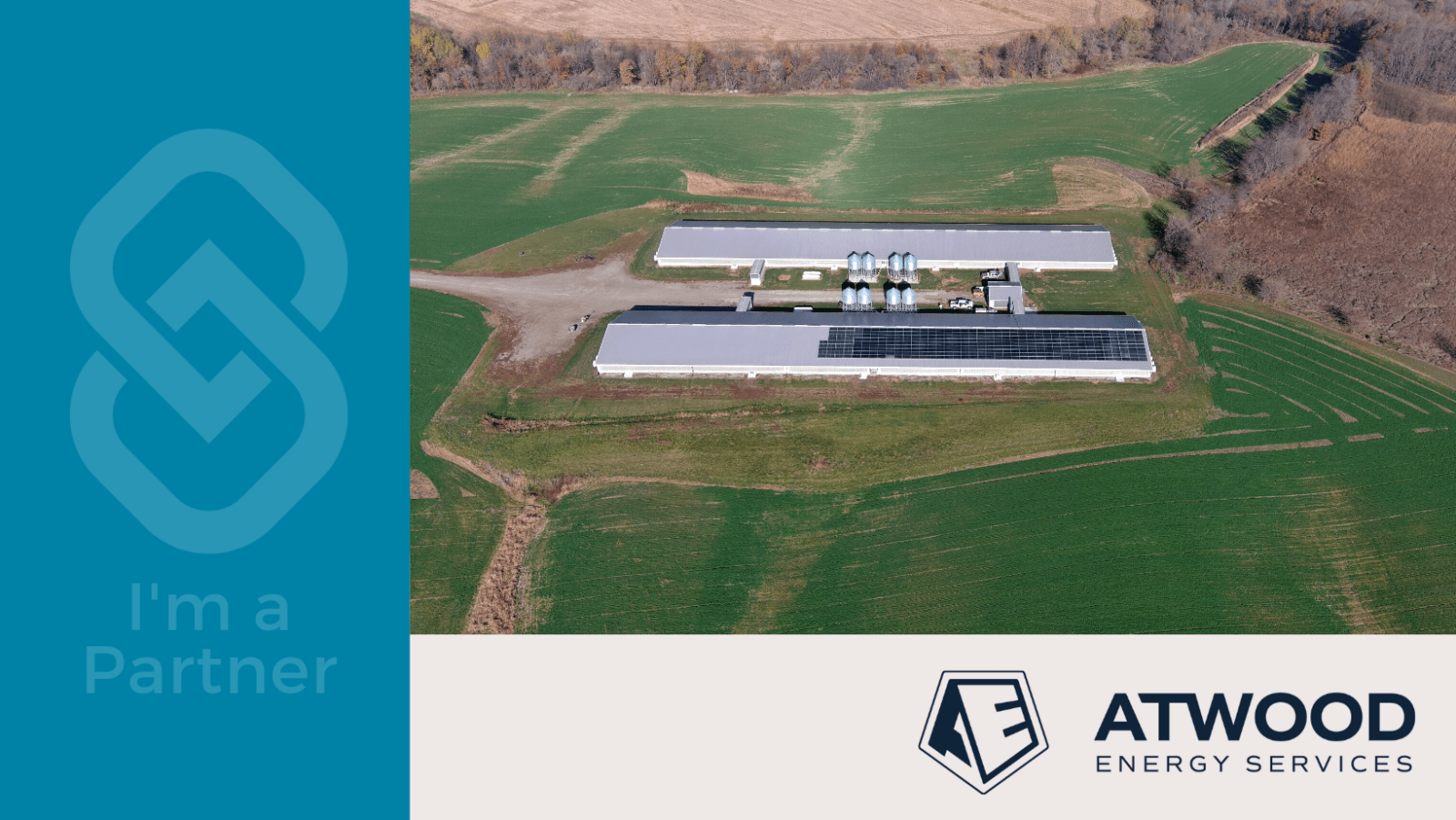 [icon name="database" style="solid" class="" unprefixed_class=""] Connect with more Iowa City Area Business Partnership members on our Member Directory.