Headquarters Location: Davenport, Iowa


Iowa Solar prides themselves on being the one-stop-shop solution for everything solar in the Iowa City Area. Their expertise covers everything from brand new installations to maintenance and upgrades. Iowa Solar employs their own installation teams and trains them in-house, rather than outsourcing actual installation labor. Their professionals are trained to be the best at solar installation in the area and they are proud to be owned and staffed almost entirely by Iowa residents.
The team at Iowa Solar makes the transition to solar easy! Their goal is to make an impact through solar energy.
"We believe we can make a difference in the world by providing greener, more cost effective methods of energy generation."
Here are a few advantages to working with this locally-based company:
They understand the tax incentives given to Iowa customers.
They can help you get financing for your solar installation.
They can install all kinds of solar panel brands from various manufacturers.
They handle permitting, interconnections, and basically all the paperwork.
Iowa Solar is looking forward to the exposure and networking opportunities provided by the Iowa City Area Business Partnership. It will enable them to extend their reach and promote solar opportunities within their local and surrounding communities.
Connect with Iowa Solar
For more information on Iowa Solar, connect with them online on their website, Facebook page, and LinkedIn page.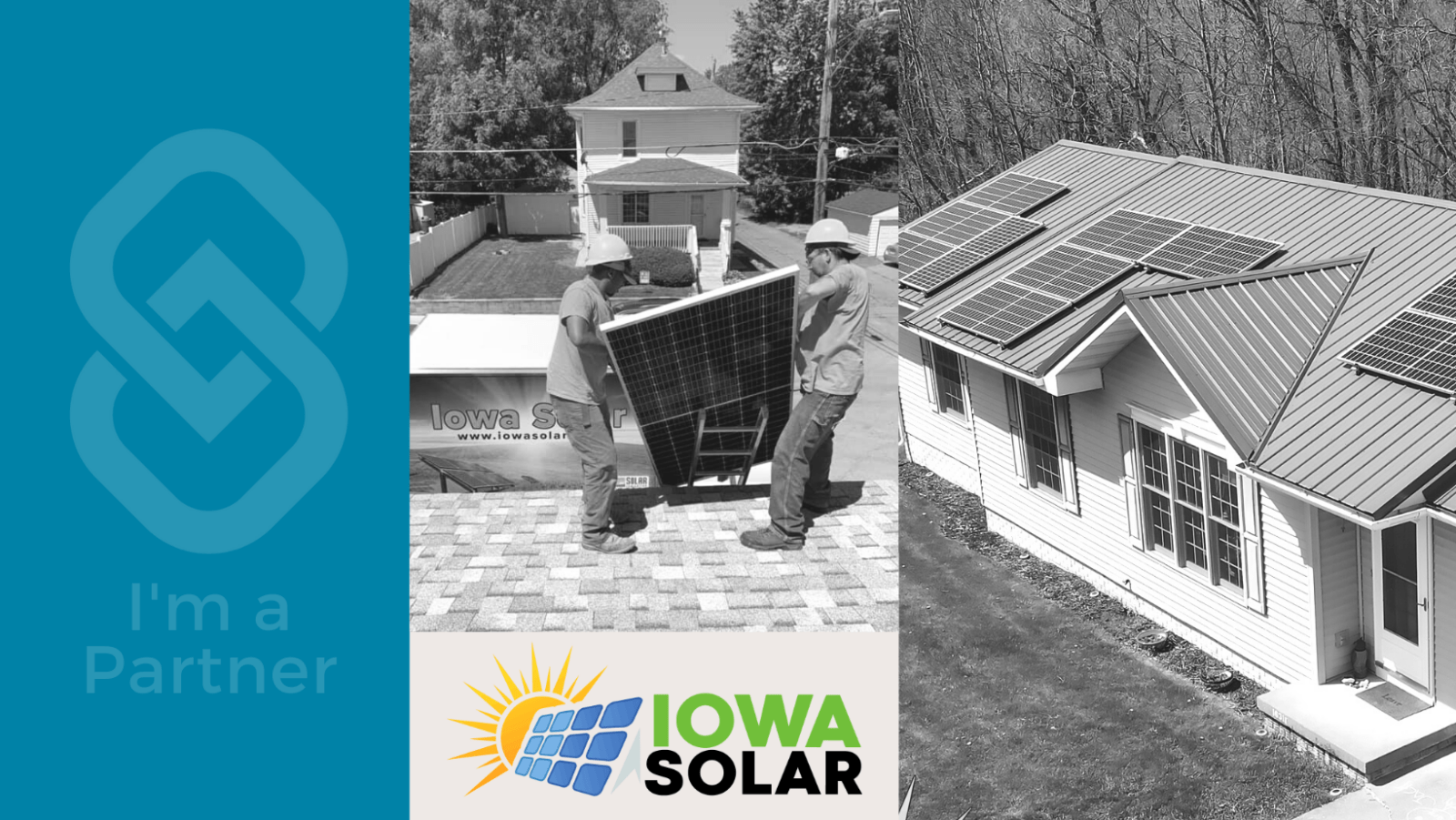 [icon name="database" style="solid" class="" unprefixed_class=""] Connect with more Iowa City Area Business Partnership members on our Member Directory.