Founders: Curtis Meier and Chelsey Meier-Oberreuter
Location: 1100 Andersen Place Tiffin IA 52340
Curtis Meier and Chelsey Meier-Oberreuter created iGYM to make a healthy lifestyle accessible to everyone. Although they both grew up in the fitness industry, they understand the intimidating experience of entering a gym. So they focus on creating a welcoming and supportive health club where everybody fits in. Whether you're new to fitness or an elite athlete, iGYM provides an inspiring experience through group exercise classes, personal training, and 24/7 access. Their resources include strength, cardio, and functional equipment and free weights.
"We make fitness a way of life for EVERY.BODY."
– Curtis Meier
iGYM offers affordable memberships and high quality fitness service. Their goal is to provide unmatched value while offering flexible membership options at a low cost.
"We wanted to create an affordable gym option for individuals to work out and still feel valued."
– Curtis Meier
Starting a Fitness Center in Tiffin, Iowa
When they opened their third location in Tiffin earlier this year, Curtis and Chelsey's goal was to network with Iowa City area business owners and support the local community. They joined the Business Partnership to accomplish these goals. The Business Partnership was proud to welcome the newest iGYM to the area with a ribbon cutting ceremony in early March!
Connect with iGYM
For more information on iGYM, visit their fitness center in Tiffin, Iowa or connect with them online on their website and Facebook page.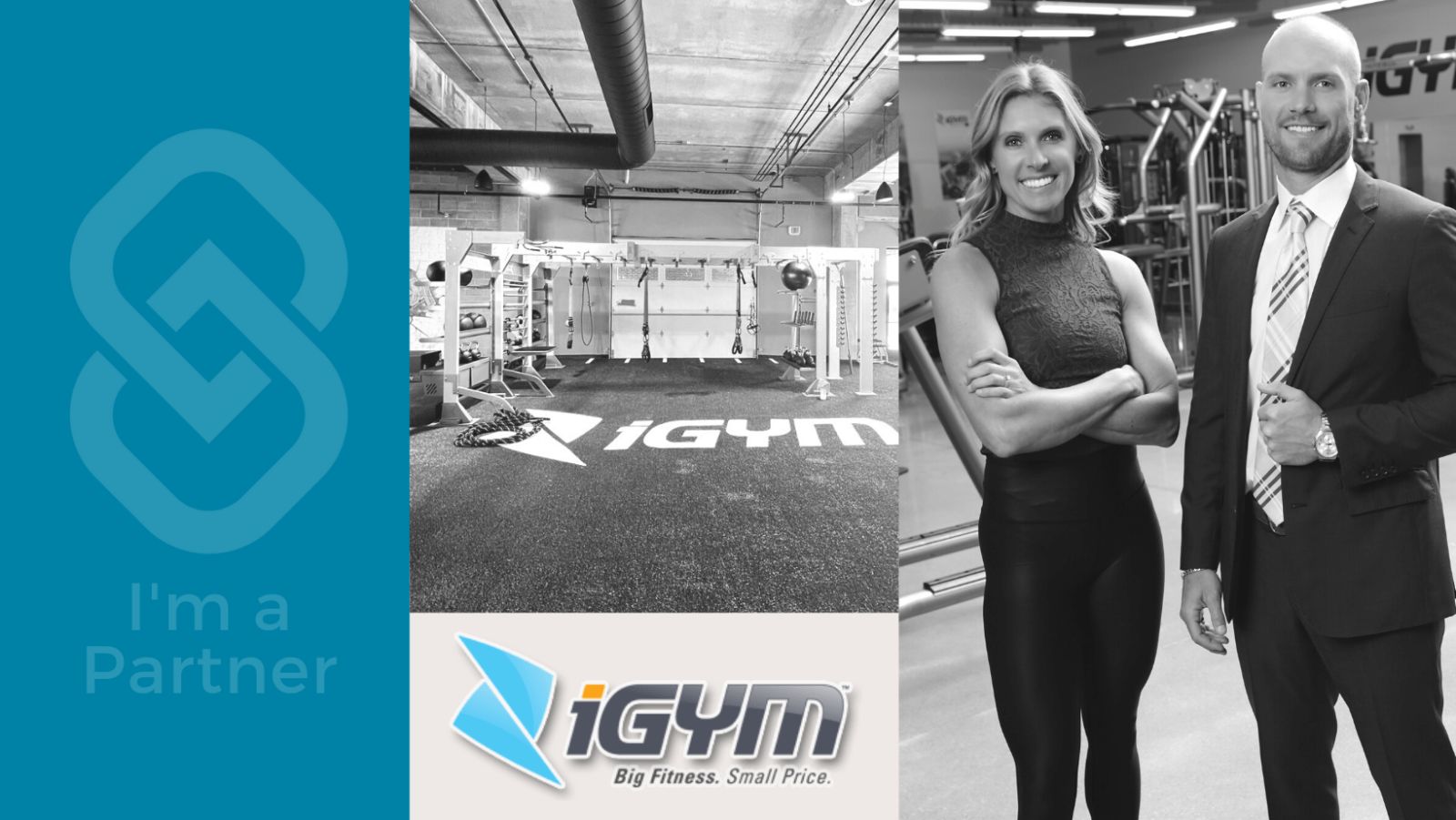 [icon name="database" style="solid" class="" unprefixed_class=""] Connect with more Iowa City Area Business Partnership members on our Member Directory.