Address: 640 Hwy 1 W  Iowa City, IA 52246



Farmers Savings Bank was founded in 1908 in Wever, Iowa. As they grew in the following years, they opened branch offices in Denmark, Iowa and Burlington, Iowa. In November 2022, they opened their newest branch office here in Iowa City. Farmers Savings Bank is new to the Iowa City area but they are not new to banking! Having served their communities for 115 years, they are excited to join the Iowa City area community.
"We joined the Business Partnership because we are eager to become more involved in our community and to show our support. We also want to build long lasting relationships with other businesses throughout our community."
Farmers Savings Bank offers a variety of business and personal products and services. These include Checking and Savings accounts, Certificates of Deposit, Credit Cards, Commercial/Agricultural loans, Mortgage loans, Merchant Services, Commercial Lines of Credit, ACH Payroll, Mobile Banking, and many more. They provide personal banking relationships with their friendly and knowledgeable staff. They are very passionate about getting to know their customers and helping them meet all their financial needs.
"Our goal is to establish long lasting relationships with our customers by providing the best service to help our customers succeed in meeting their financial goals. Their success is our success!"
Connect with Farmers Savings Bank!
Follow Farmers Savings Bank on Facebook or Instagram and visit their website to learn more.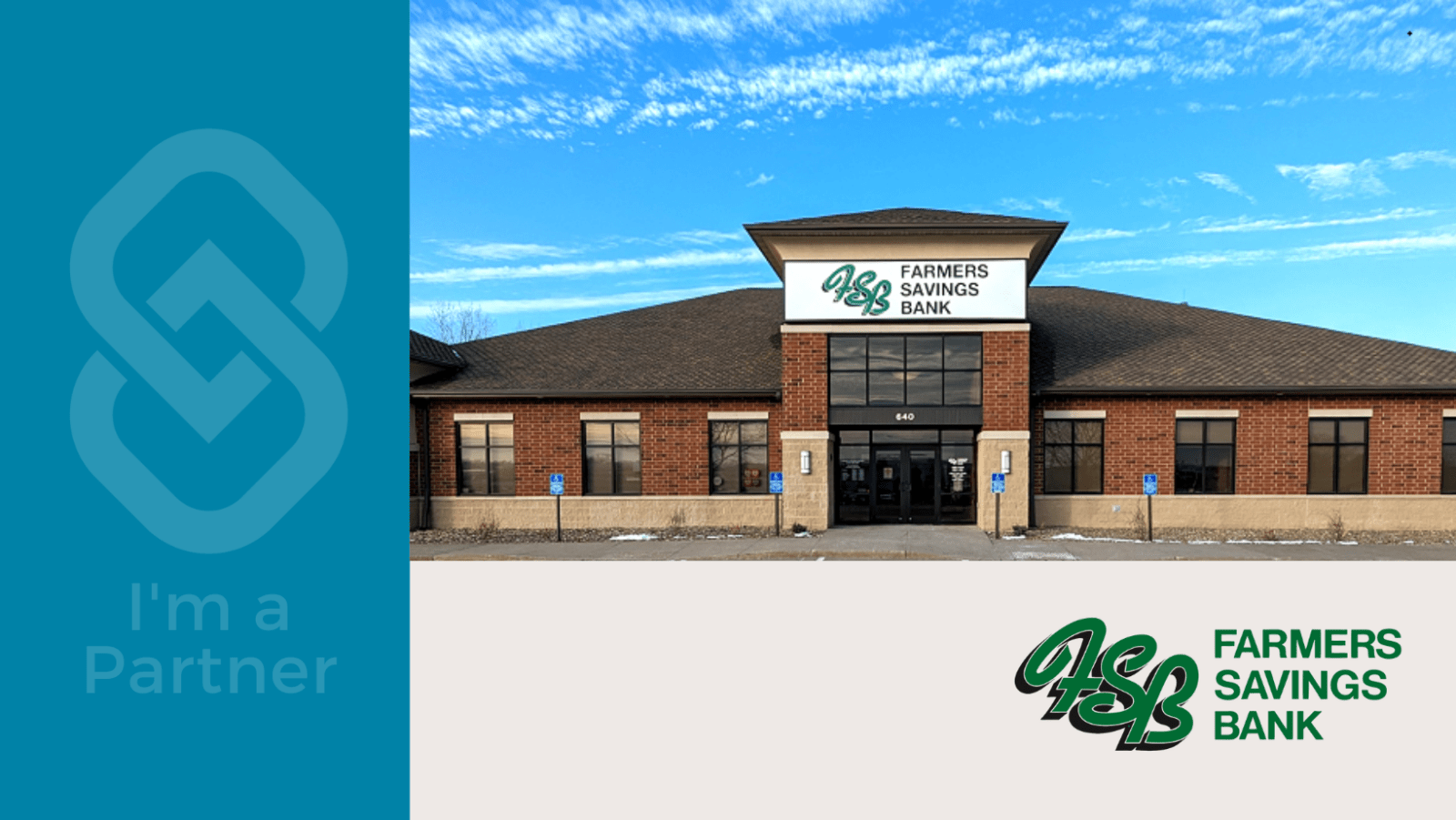 [icon name="database" style="solid" class="" unprefixed_class=""] Connect with more Iowa City Area Business Partnership members on our Member Directory.