Founders: Corey and Susie Halfhill
Location: 1745 Boyrum Street Iowa City, Iowa
Corey and Susie Halfhill founded Central Iowa Vapors in September of 2012 to help adult smokers stop using combustible cigarettes. Since then, the company has expanded across Iowa and most recently, opened a store in Iowa City.  They have the largest selection of electronic cigarettes and e-liquid in Iowa. Their team works hard to bring in new products with the latest and greatest technology. Their mission is to provide the best variety of quality products, combined with the best customer service through a high level of knowledge and integrity.
"We love our team, our customers and the industry. Our deep passion fuels our work and guides what we do."
One of their goals is to uplift and inspire each other, while greeting everyone who walks through their doors with enthusiasm. Aiming to connect with the people of their community, they chose to join the mission of the Business Partnership. They also hope to connect with referrals who also want to stop the use of combustible cigarettes.
"Our passion and dedication reach out into our diverse community and beyond the walls of our stores."
Connect with Central Iowa Vapors
Visit their website and follow them on Facebook.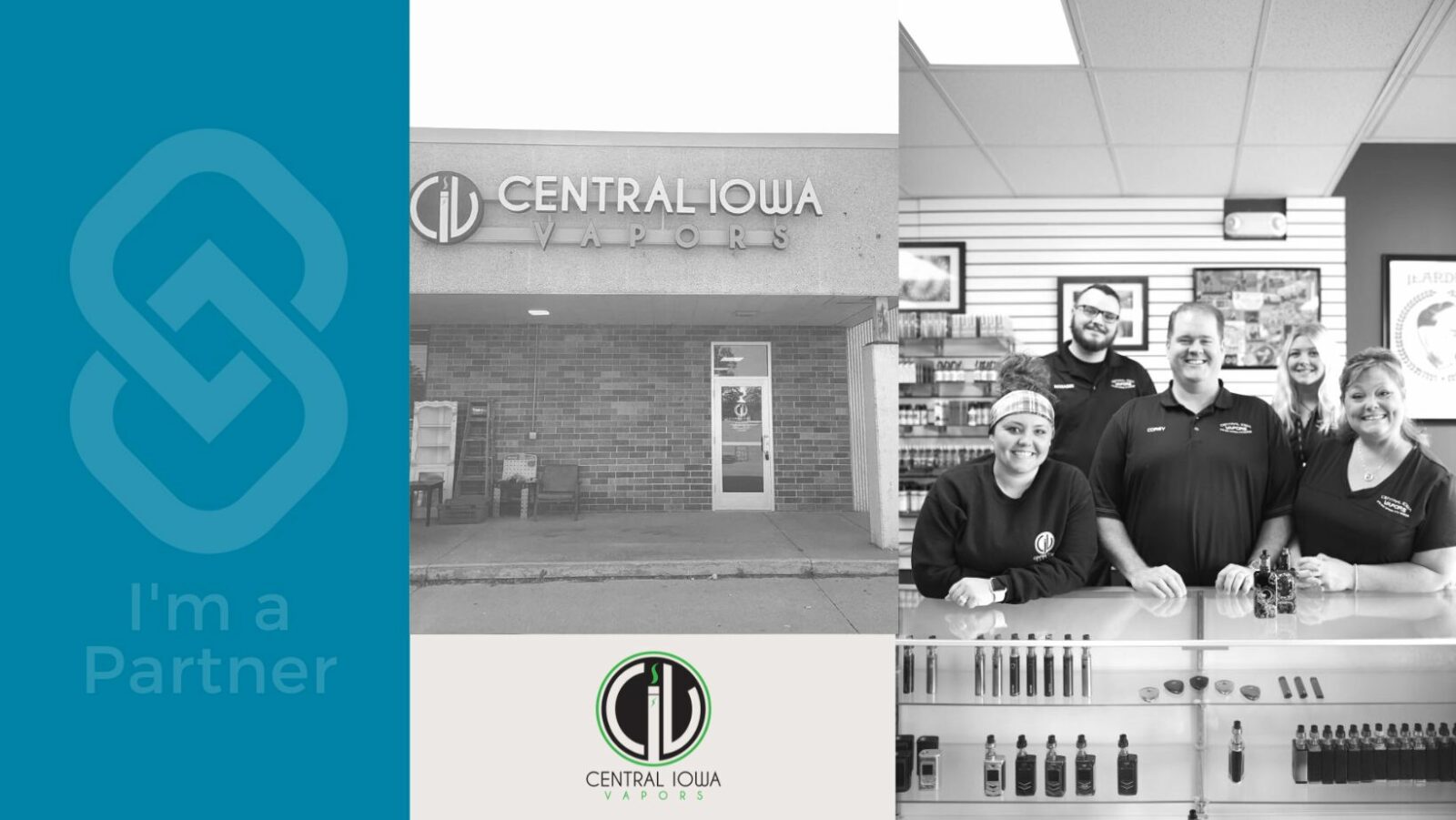 [icon name="database" style="solid" class="" unprefixed_class=""] Connect with more Iowa City Area Business Partnership members on our Member Directory.